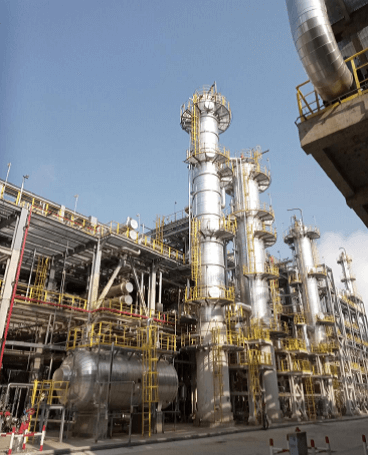 ---
【Commencement of SSBR production at Zhejiang Petroleum & Chemical Co., at one of the mega petrochemical complexes in the world】
In March 2023, Zhejiang Petroleum & Chemical Co., Ltd, Zhoushan, Zhejiang, China ("ZPC") started production of SSBR (Solution polymerized SBR) plant with production capacity of 60KT per annum ("Plant") , where, ETIC Inc. ("ETIC") and ICB Deutschland GmbH ("ICB") have collaborated and licensed relevant technologies. ZPC constructed a swing plant that can produce wide ranges of SSBR's for tires, from SSBR with well balanced abrasion resistance and grip properties by using continuous polymerization process to cutting edge SSBR with chemical modification to materialize excellent fuel efficiency with improved grip properties by using batch polymerization process. ETIC has also provided ZPC with technical assistance for the operation for the startup of the Plant.
As ETIC and ICB collaborated and licensed respective technologies, the Plant was constructed by utilizing the part of 60KT pa polybutadiene plant. In China, one SSBR plant is expected to be on stream by mid this year and another plant is expected to be commissioned by the end of this year as well. As China has been significantly increasing EV (electric vehicle) production under its national policy, the demand for chemically modified SSBR as high performance SSBR suitable for EV tires is expected to further grow reflecting the rapid growth of EV tires market in China. The Company expects that its SSBR technology suitable for EV tires is becoming de-fact standard technologies. The Company has been receiving new inquiries for asking its technologies.
The Company, recognizing licensing its SSBR technology as a contribution to popularize suitable technology for EV tires in China that leads the global EV market, is committed to further enhance its development of new technologies and licensing activities and thereby to meet the requirement for reduction in CO2 emission for sustainable motorized society in the future. In addition, the Company endeavors to establish the foundation for the global market that evolves rapidly by establishing new technologies in timely fashion in Chinese market where speed is essential.